I'm a fairly recent model collector having just entered this interesting hobby in February 1998. Having purchased a number of models and customized a few, I was ready to hit the show circuit! These are some photos I took at the shows. Unfortunately, I wasn't able to get the names of the owners of some of the models and collections. If you can identify them, please let me know so I can assign the credits due to them. The beauty and desirability of some of the models at the show makes me drool over them!
My first test was at Stampede held in Austin, Texas, September 19, 1998.
What great fun! And a wonderful learning experience!
Click on Thumbnail for larger picture!
Other entries seen (and admired!)
And the Judges! A crazier bunch you'll never find! Ahem...I mean...A Nicer Bunch You'll Never Find! They did a marvelous job and complained only a few times about class sizes! Often they took time to speak with the Novices about their entries -- explaining what was good, what needed to be different or better, and other great advice. I hung around the outskirts listening, learning and certainly appreciated all the help they dished out.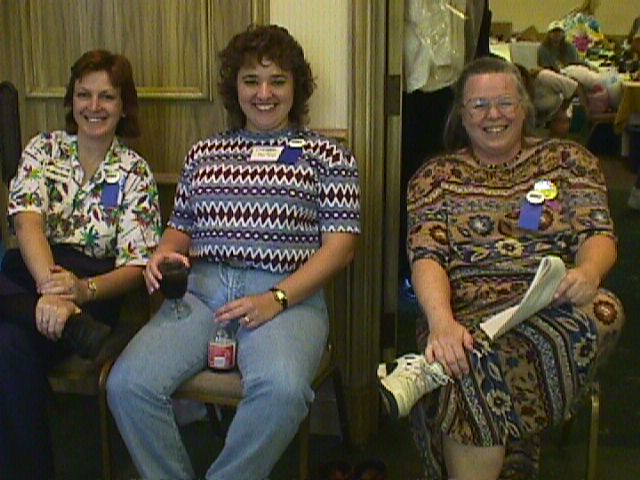 Collette Robertson, Christie Partee, and Sue Stewart
More Hill Country
What a great show! Over 150+ classes with some wonderful entries. Show photos and Results and be seen at the Show website listed below. Also below are some other show photos.
STMHC 5th Live Show and Results Website
Click on Thumbnail for larger picture!
STMHC 6th Live Show
I didn't take many photos at this show. Was too busy helping my daughter with her performance entries. This was the first year that we've tried to do a number of performance classes. It was fun!